At the Law Office of Christina Lesher, we help families deal with critical matters of elder care law, such as Medicaid, Miller trusts, Special Needs trusts, guardianships, estate planning, and probate administration.
In providing these legal services, our goal is to ease the financial and emotional burdens that the elderly and their families face, protect their assets, and provide peace of mind and a sense of security for those involved.
The articles below contain useful information on elder law topics:
Starting Points For Long-Term Care Planning - PPT
Elder Law Webinar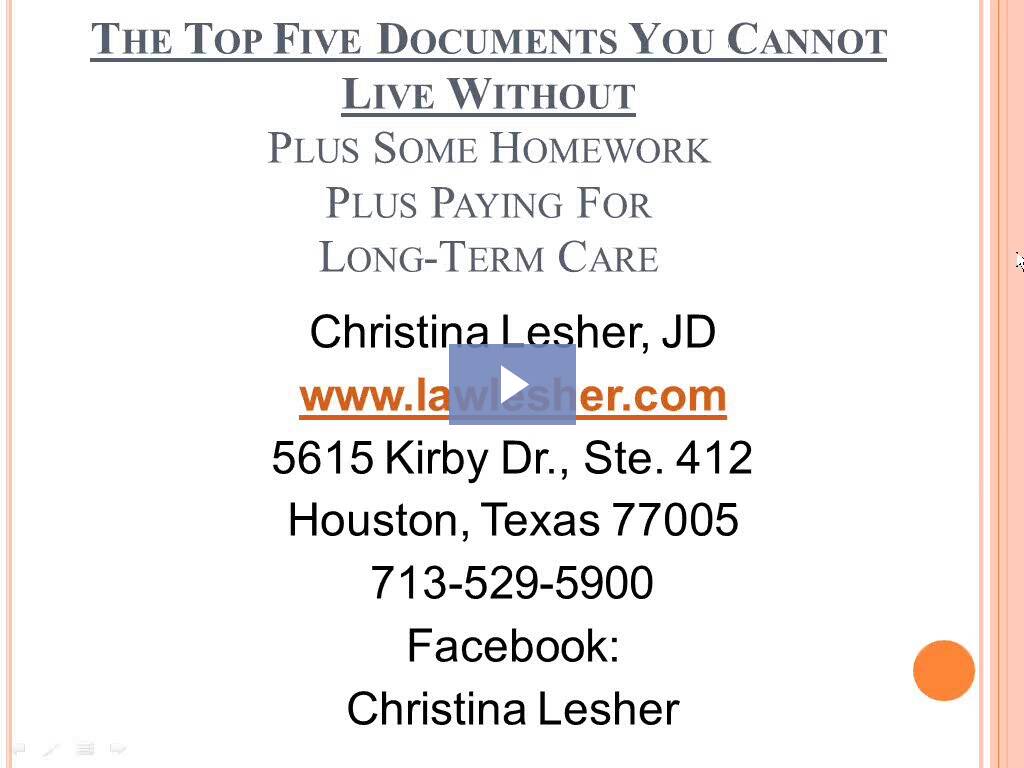 Online Articles:
To arrange for an initial consultation with Houston elder law attorney, Christina Lesher, call her office at (713) 529-5900 or contact the firm online.
Law Office of Christina Lesher, PC
5615 Kirby Drive Suite 412
Houston, TX
77005
P:
(713) 529-5900
Fax: 713-529-4858